Welcome to Zone Developers!
We are glad you are here and we would love to help you with your real estate needs.

Today's ever changing real estate market makes it tough to know what your home is actually worth
But we can help!

Find out the current value of your home and what prices are doing in your local market.
Knowing what your home is worth is extremely important in today's real estate market. We're a Residential Redevelopment company who buys, fixes, sells and rents properties in Texas. We know your local real estate market inside and out and can help you know what your home is actually worth!
Just fill out the short form on the right and we will have our team of experts review and estimate the value of your house for FREE!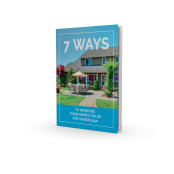 Want To Know The Current Value of Your Home?

Find Out Your Home's Value Today!
'Complete the short form on this page to find out your home's real value in today's market for FREE!
Also get immediate access to our lates E-Book FREE!
"7 Ways To Increase Your Home's Value for Under $150."